till 1900 > 19th Century Deutschland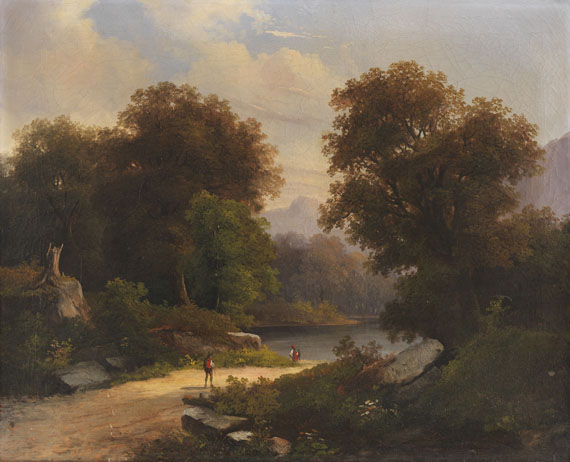 Bewaldete Gebirgslandschaft mit Personenstaffage am Fluss. 1840Mid 19th century.
Oil on canvas.
55.5 x 68.5 cm (21.8 x 26.9 in). [CB].

PROVENANCE: Southern German private ownerhsip (since early 20th century in possession of the family).

Clear craquelée. Retouchings. Edges slightly rubbed due to framing. Else in good condition.
For information concerning the condition, please view the high resolution image / backside image.