Art (1945-contemporary) > Figurative Painting (70s - contemporary) Daniel Spoerri - Biography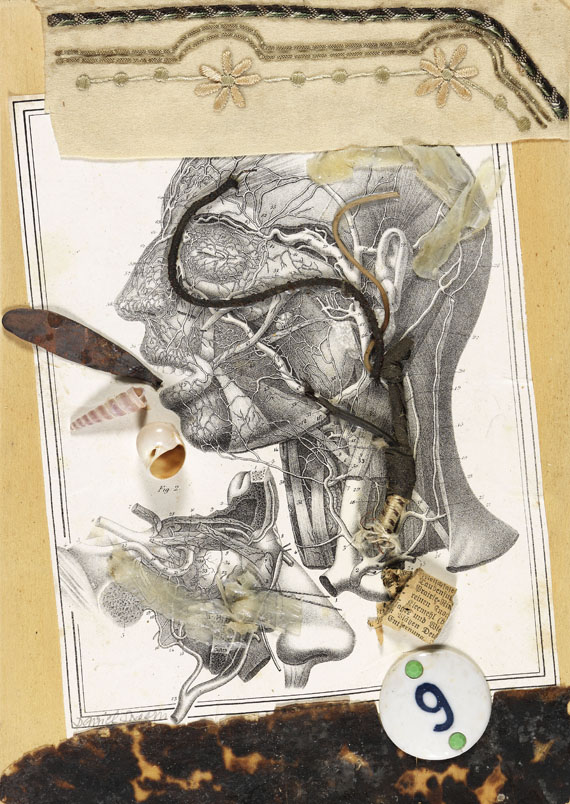 La médecine opératoire de Jacob (1839). 1993.
Assemblage with book page, plastic, sea shells, cable, paper, cloth, ceramic and decorative gems on plywood board.
Sigend lower left. 30 x 21.4 x 2 cm (11.8 x 8.4 x 0.7 in). [KP].

In good condition. With traces of use and aging intrinsic to the work. Partly rubbed, with creasemarks and with craquelé in lower part.
For information concerning the condition, please view the high resolution image / backside image.